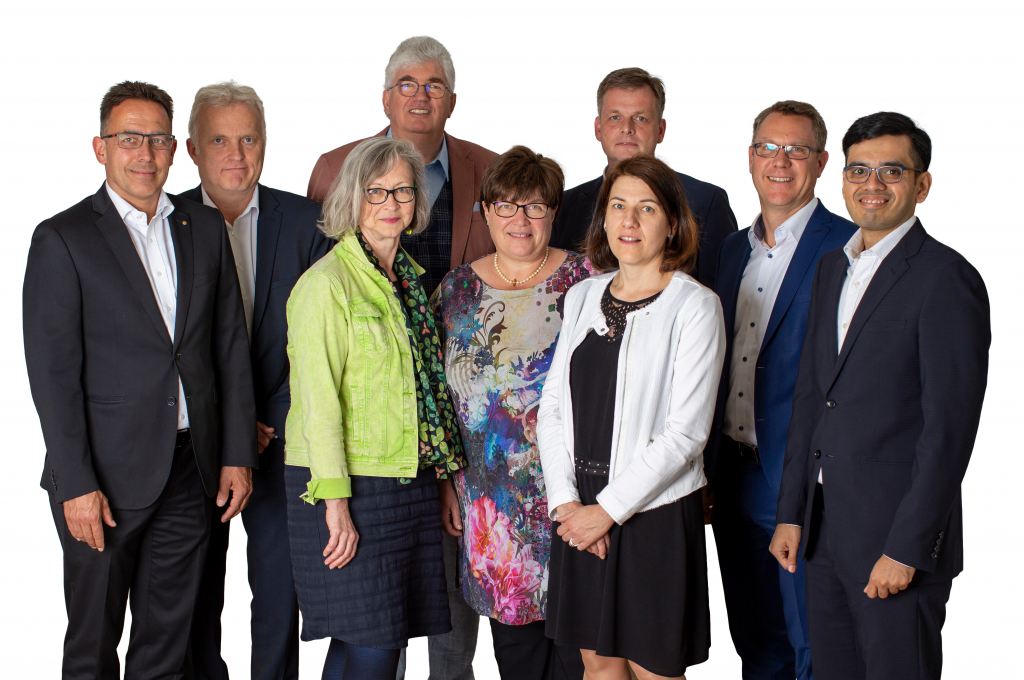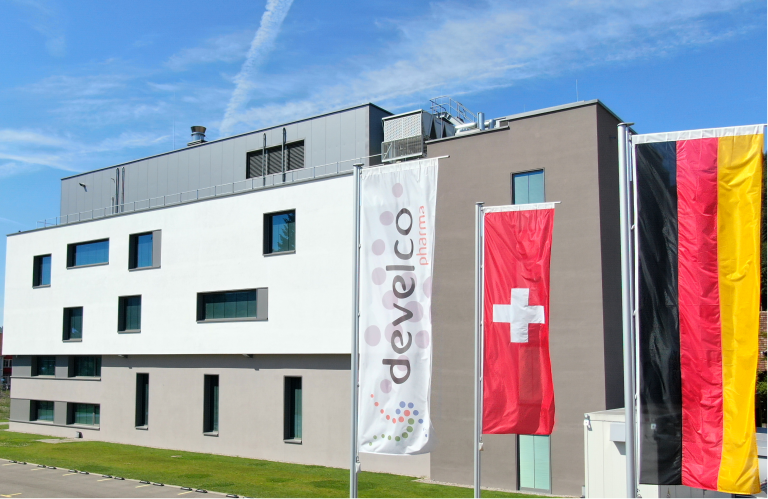 Corporate responsibility, a high level of transparency and mutual trust pave the way to achieving our business goals.
With the selection of our products, we not only decide for company success, but first and foremost for people. We are aware of this responsible task and work every day to create added value with our medicines.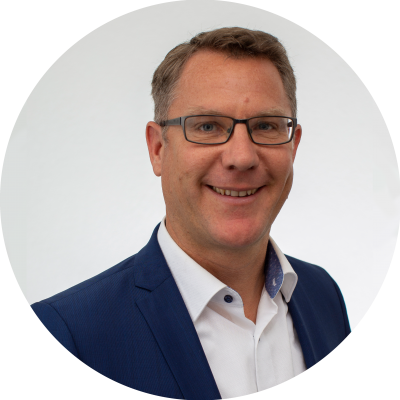 Martin took over the management as CEO of Develco Pharma Schweiz AG and subsidiaries in January 2020 in order to successfully lead the Develco Group into the next decade with his wealth of experience.
Martin is a pharmacist and studying pharmacy in Düsseldorf. He received his PhD in Pharmaceutical Technology in 2004.
He started his career in a global pharmaceutical company. In a wide variety of international management positions in the group, he took over various site managements with different dosage forms from 2013.
Based on his management experience, his pharmaceutical-technological know-how as well as his friendly and charming as well as purposefully structured management style, he has already made positive progress on several milestones at Develco since the beginning of the year.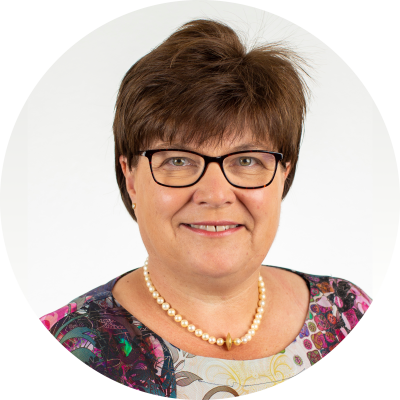 Andrea is our Head of Supply Chain and in this role she is responsible for all logistical aspects. She follows in the footsteps of her deceased husband Dirk (co-founder of Develco) and came to Develco in this role in 2018.
After successfully studying pharmacy in Freiburg and doing a doctorate at the Ludwig Maximilians University in Munich, Andrea began her career as Laboratory Head Pharmaceutical Development at Hoffmann la Roche in Basel.
There, and later at Novartis, Andrea gained extensive experience in development and scale-up as well as in technical transfer and production for over 26 years. With her diverse knowledge and expertise in pharmaceutical processes, she ensures the supply chain from production to delivery to our customers. Thanks to her high demands on herself and our employees, she ensures continuous process optimization with the ultimate goal of guaranteeing all customer orders "on time, in full".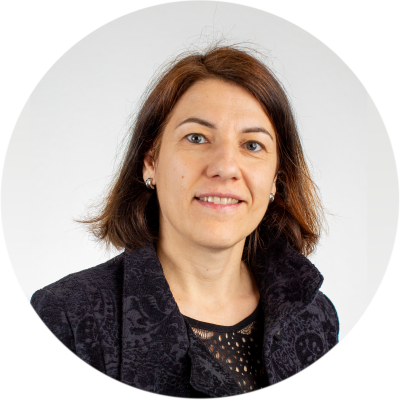 As Head of Research and Development, Helene is our creative director. Characterized by a wonderful mixture of detective analysis and targeted creativity.
Helene has always found a way to circumvent an existing formulation patent and now holds some innovative formulation patents herself.
Helene is fluent in three languages, she grew up in France, did her doctorate in pharmacy in Germany and has been working in the international English-speaking pharmaceutical industry in Switzerland.
She is co-founder of Develco and responsible for analytical, pharmaceutical and clinical development, pilot production, intellectual property and regulatory affairs.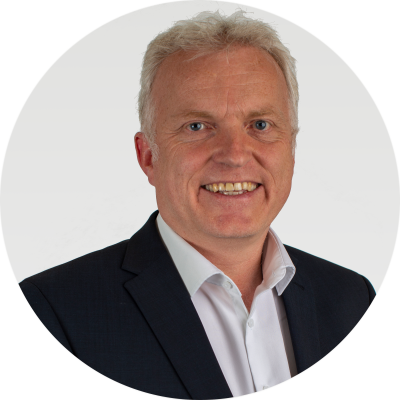 As Chief Operating Officer, Marc is responsible for the operational areas of administration, human resources and IT. He has a doctorate in chemistry with training in Lyon and Milwaukee.
Based on his professional experience as head of analytical development at CIMEX AG in the Basel area, he was one of the founding members of Develco Pharma in 2006. There, initially as head of analytical development, he made a significant contribution to the start-up success of the young company. From the beginning, Marc has successfully programmed and set up the ERP system that is still used today.
Due to his varied interest in economic and operational topics, Marc has been Chief Operating Officer since April 2009 and was also in charge of finances until September 2013.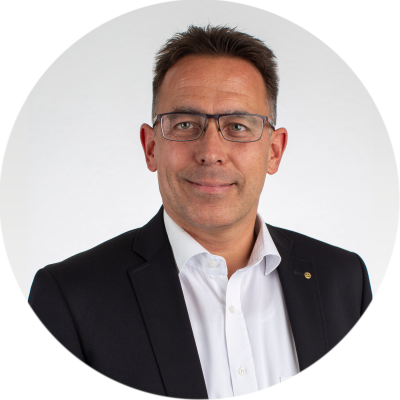 Philipp is our CFO since end of 2018 and responsible for the entire financial structure of Develco. Before joining Develco, Philipp was CFO of Bardusch Switzerland and also CFO of Dolder AG.
With his specialist knowledge and experience in setting up financial management processes, ERP systems and EU VAT, Philipp has helped Develco immensely in streamlining and setting up financial controls and processes.
Philipp holds a degree in business administration and a postgraduate EMBA from the University of Zurich, Switzerland. He and his wife spend their free time sailing or hiking in the Swiss mountains.
Production/ Manufacturing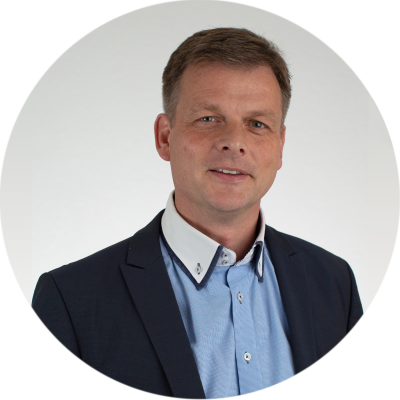 Thomas is our Head of Technical Operations and is responsible for everything to do with production and packaging. He has been with Develco since April 2015.
Since then he has headed our location in Schopfheim Germany, which he has also successfully built up. Together with his top team, he produces and delivers more than 200 million tablets and more than 20 million blister packs of quality drugs for our customers and patients.
Thomas holds a doctorate in chemistry and before joining Develco he gained valuable experience at Konapharma AG and Aristo Pharma GmbH, in the production and packaging of special solid dosage forms – with a special focus on customer-oriented, cost-optimized contract manufacturing.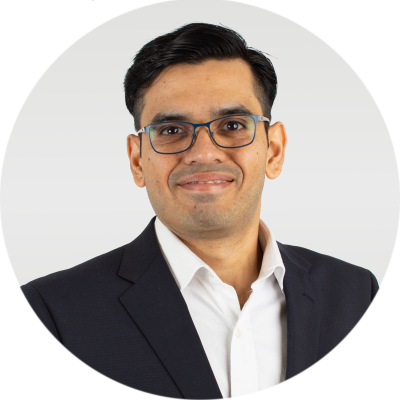 Amit leads the business development. He joined Develco in 2019 with his great network and connections in the pharmaceutical industry.
After completing his engineering degree and an MBA, Amit gained a wide range of experience in the areas of P&L, business development & licensing, M&A, brand management and supply chain management. Before joining Develco, he worked with companies such as Dr. Reddy, Daiichi Sankyo and Amneal, focusing on global markets and portfolio expansion.
His extensive network within the pharmaceutical value chain has helped Develco expand its customer base and enter into newer and more complex project partnerships.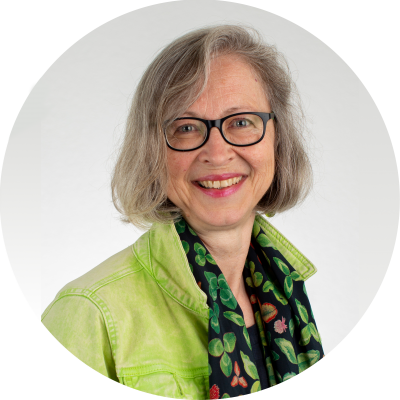 Martina is our Head of Quality. She has been with Develco since February 2008 and has played a key role in the creation of the Develco Group's quality system.
In the first few years, the focus was on quality assurance as part of clinical studies. Since the opening of your own production site in Schopfheim, quality assurance for the pharmaceutical production of solid dosage forms is now also her responsibility.
Martina has a doctorate in pharmacy. With 22 years of experience in the pharmaceutical industry in various areas (approval, pharmacovigilance, clinical developments and quality assurance) and her high quality standards for herself and her colleagues, she is predestined for this position. In her current position, Martina has been part of the management since April 2020.

Develco Pharma Schweiz AG
Hohenrainstrasse 12 D
4133 Pratteln – CH
Contact us:
Tel.: +41 61 425 50 20
info@develco.ch
© Develco Pharma Switzerland